Welcome to Grand 3D Hotels, India's first of its kind chain of Smart Basics hotels. In fact, Grand 3D is not just a hotel but an innovative concept which has the potential to redefine the way the business travel is done in India
What is in it for you?
More and more corporates are finding it convenient, time saving, efficient and economical to stay with us. We strive to achieve excellence by providing all the basic and modern amenities required by smart business travelers, at a competitive price.
Our belief
We believe in maintaining a long-term and enriching relationship with the corporates and we invite you to join us to experience newer ways of smart and cost-effective business travel.
Corporate advantages
What's in it for you? Grand 3D provides you with plenty of reasons to be part of our community. Here are few of the reasons why many corporates choose to stay with us:
Optimise your costs:
Enjoying special customised rates offered to our valuable corporate clients which help you cut down on the frills but not on the comfort.
Enjoy exciting facilities
We offer you multiple facilities to ensure your business is unaffected and you have a hassle-free stay with us.
Wi-Fi, 24-hour Hot & Cold Water,  Meeting room, Conference room, LCD TVs in every room,  ergonomically designed work place and many more, specially designed and built keeping in mind the needs of business travellers.
Convenience and peace of mind
All our hotels are conveniently located with good connectivity. All our rooms are hygienic, peaceful and comfortable to ensure that you sleep soundly after a hard day's work.
Consistency
With a strong network of hotels in Kutch  in India and growing, we ensure a uniform standard and consistency in services across the entire chain.
Hassle free reservations
With a host of booking and payment options to ensure smooth transactions, we ensure a no-fuss experience for you. You can view, modify or cancel your bookings.
Transparency
Enjoy greater transparency and save time by eliminating intermediaries. You can make online reservations through our  website.
The Hotel
The Grand 3D Hotel is build by keeping in mind the culture of Kutch. Grand 3D Hotel is located in grip of great heritage site of Kutch i.e. Bhujiyo Dungar – Bhuj. Grand 3D is one of the most famous Hotel located in traveller city like Bhuj in Kutch of Gujarat. This marvellous Grand 3D Hotel contains luxarious facilities like wide parkings space, it has also part of Dine ~ Divine named Restaurent,also it provide both like Indian dishes as well as Western  dishes. It is popular and 100% pure vegeterian hotel. It also provides bevrages and snacks on demand of guest. This fantastic hotel also contains banqouate hall, conference hall, kitty party hall, get togather hall, and for important business deals contains conference hall with LCD projector. All 24 rooms contains totally A.C.Information regarding rooms:
Grand 3D suit –  1
Suit Room –  2
Super Delux –  21
Hotel Grand 3D is an example of great archetical work. Its condtruction is also earthquake proof. This Hotel is made under consideration of policies of Global worming as well as eco-friendly, keeping in mind laws of enviroment among full world. We are eager to welcome our guest and provide guarantee of security against evil mindset.Majority of managements and hotel service staff prefer to impress guests by keeping in mind soft behaviour and smooth conversation. Our welcomed guest feel comforts like home at our hotel.
Please feel to visit us and give us chance to serve you. And you can also see proof of our above talks by visiting our hotel.
Managing Directors :
Grand 3D is most symbol of devlopment of Chheda Group. The management of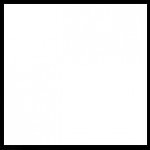 Grand 3D hotel is carried out by Jayesh Chheda. Chheda family belongs to Kutchhi Visaoswal Community and placed in respected as well as rich family among whole society. The main aim of Chheda family is Jiv Seva and Country feelings. Director Jayesh Chheda treat hotel staff smoothly as family member and also have emotional relation. This mutul relation between staff and managing director push to growth of hotel.